Industrial Archeology and Alessandro Rossi
Fabbrica Saccardo
Contrà Progresso n.1, Schio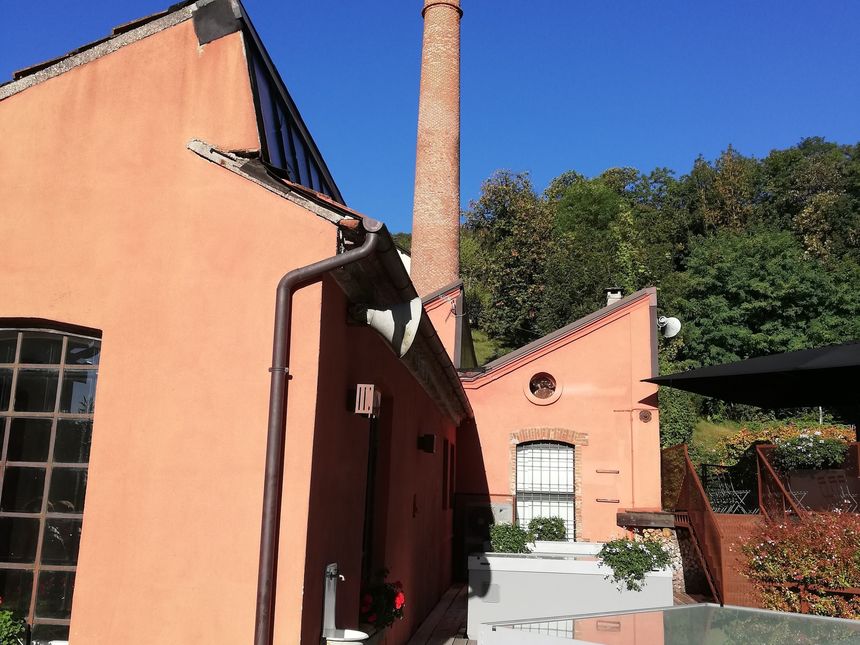 Description
In 1885 Giuseppe Saccardo was the first man in Italy to start the production of paper spools and wood shuttles for weaving, knowing how much the textile industry depended on foreign technology. The company's first headquarters was in the centre of Schio, along the Roggia Maestra in Via Nova (current Via Btg Val Leogra) and a few years later moved to a building nearby. In 1892, a fire destroyed the factory. The plant was moved in the hilly area of the Tretto plateau, in the Val dell'Orco where the water could power the machinery. The hilly area guaranteed power and wood. The structures with two tall chimneys are characterized by a modular sequence of sloping roofs that dominate the façade articulated by a rhythmic row of simple, coupled or round windows beneath the garret. The top quality of the Saccardo products soon competed with most of the important French, Swiss and English manufacturers: the factory was gradually extended and the water drop produced 200 horsepower, which brought further development. In 1905 the company changed its name to Anonima Industrie Saccardo and built a new plant in Novara. The Saccardo industry believed in advertising and asked Fortunato Depero to design posters of remarkable visual impact. The new technologies in the textile sector, along with the economic slump of the 60s, led to most activities being transferred elsewhere. In 1991, after a number of restoration works on the unused plant, the Consorzio Progresso was created, giving life to new artisan laboratories and professional and artistic studios. The entirely restored central body of the building is a multifunctional space used for events, exhibitions and laboratories.

Related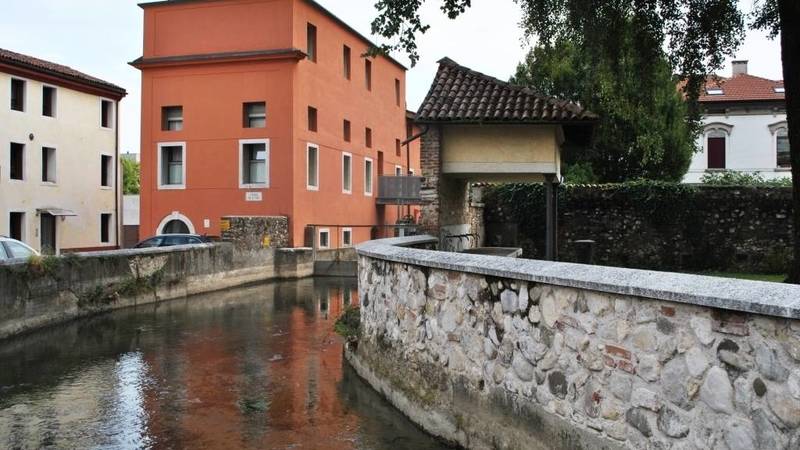 Industrial Archeology and Alessandro Rossi
La Roggia Maestra
Roggia Maestra is an artificial canal which originates from Torrebelvicino,...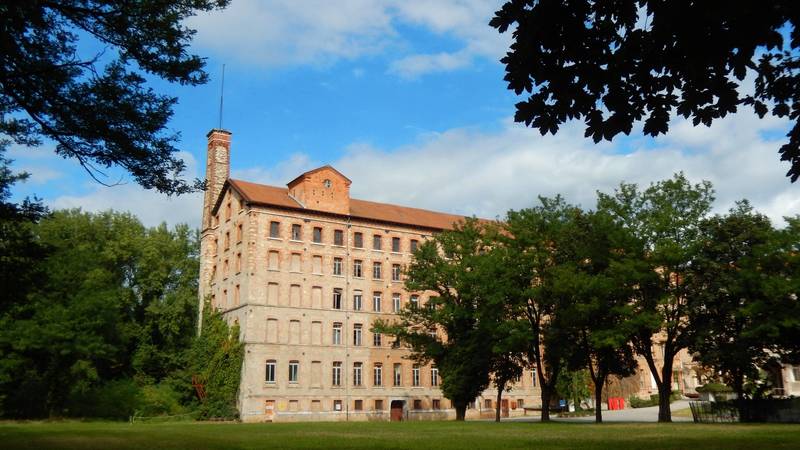 Industrial Archeology and Alessandro Rossi
Fabbrica Alta e Lanificio Francesco Rossi
Fabbrica Alta is the emblem of the Veneto's industrial heritage.