Permanent exhibitions
Butterflies Museum "Nel Regno delle Farfalle Onlus"
Via Lago di Alleghe, 33, Z.I, Schio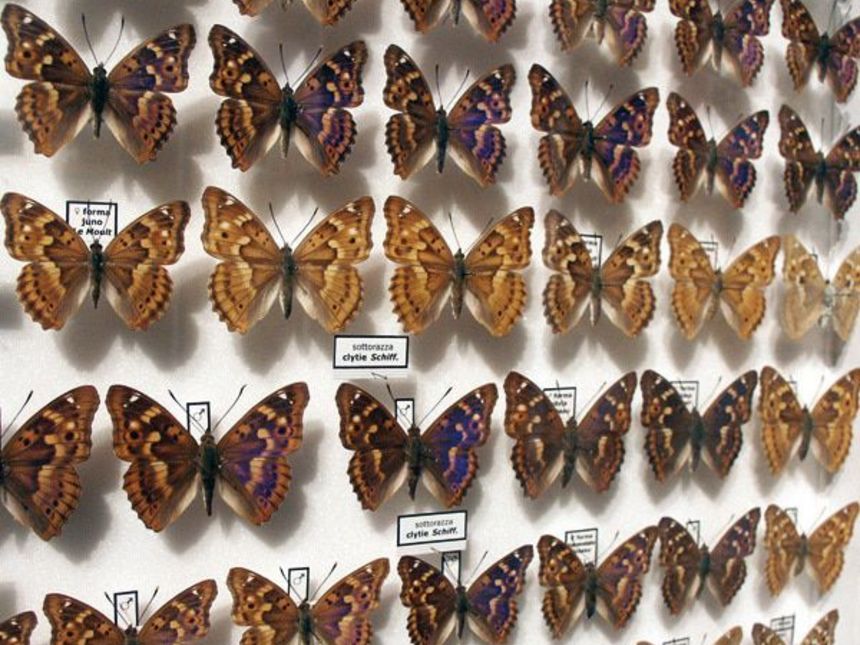 Description
"Nel Regno delle Farfalle Onlus" Museum is placed in the industrial area of Schio, in Via Lago di Alleghe 33. When you enter the museum you are invaded by darkness, damped with some colorful led. The lighting has been specifically created to preserve the colours of the 10.000 butterflies exposed: the light of each area switches on when it recognises the presence of a person. In so doing, butterflies are exposed to light as little as possible.
Butterflies are preserved in showcases in front of large-format recreating their natural environment: the aim is to bring them back to life, non phisically but thanks to fantasy. All this is possible thanks to valuable information arising from many years of observation and from the constant presence of members of the family that relized this museum.
The visit is divided into 48 sections and 11 intervals, which create 5 paths: temporal, environmental, geographical, scientific and ecological. It can take a pair of hours.