Industrial Archeology and Alessandro Rossi
Asilo Infanzia Alessandro Rossi
Description
In 1872 renowned industrialist Alessandro Rossi purchases a plot of land of about an acre at the foot of the Castle hill and builds a kindergarten for his workers' children, right next to the factory. This idea is part of a broader program to implement social-assistance institutions for the textile workers and their families. The project is assigned to architect Antonio Caregaro Negrin and supervised by engineer Carlo Letter. The works are soon completed with the construction of a 1200 sq.m. building consisting of a central body and two lateral wings on two floors. The remaining area is used as a garden for gymnastic exercises. The school, built in neoclassic style, for children between three and seven years of age, is modified nine years later when the population and the workers greatly increased.
With the addition of two floors to the central section, the nursery and the school can now host as many as 500 children. The classrooms face north and are located in the central section which opens onto an elegant portico with steps, while the lateral bodies host the assembly room and the refectory; on the underground floor we find the kitchens, laundry rooms and other service rooms. Following the extensions, a large hall with wooden staircase and a gallery occupy the central area together with an assembly hall that, due to its excellent acoustics, was later converted into a concert hall. The tympanum presents an inscription by Cicero "in puero spes", hope lies in children, to stress Rossi's own belief in future generations. G. B. Cipani was a very competent pedagogue and he directed the public schools sponsored by Rossi for eleven years. Even if some details of the project have remained unfinished, the kindergarten still preserves the original stylistic characteristics.
Related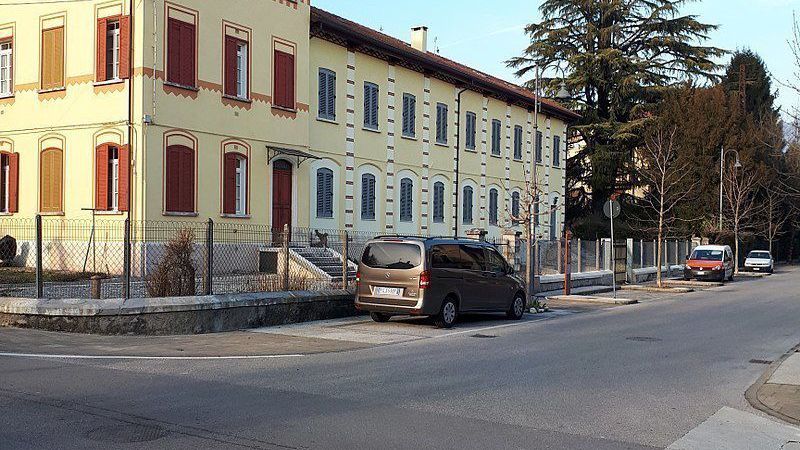 Industrial Archeology and Alessandro Rossi
Scuola Convitto di Pomologia e Orticoltura
The school of Pomology is placed in the workers quarter....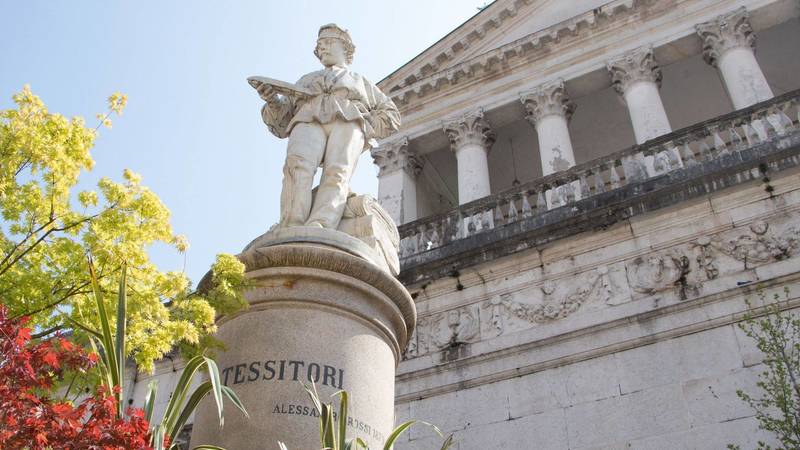 Industrial Archeology and Alessandro Rossi
Monumento al Tessitore
The monument, was commissioned by Alessandro Rossi, a textile industrialist...