Places of historical interest
Palazzo Garbin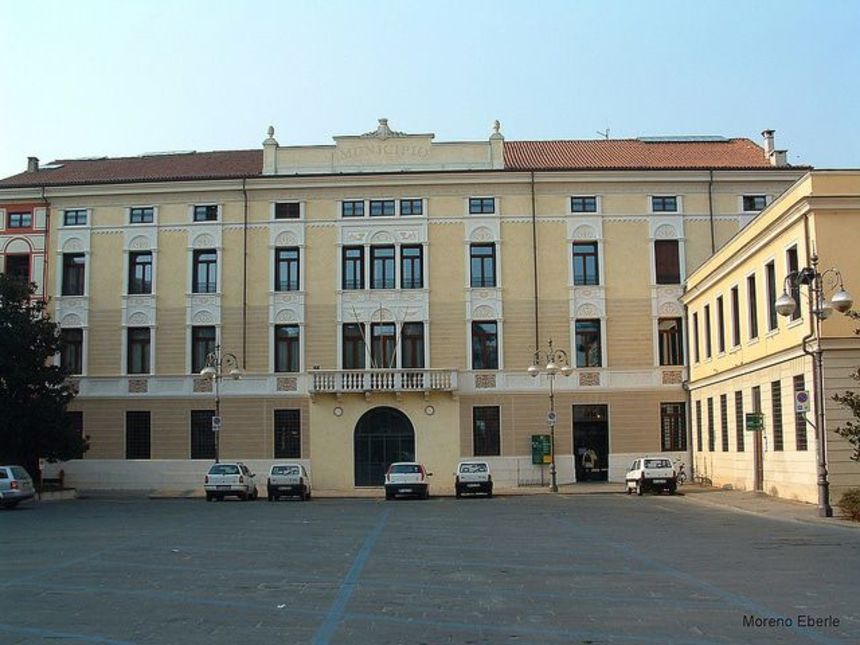 Promotion
Video - Documentario "NOVEGNO" di Luca Guiotto
Il Monte Novegno mostra tutta la sua bellezza: flora, fauna, sentieri, storia e tradizioni.
Event date

Via Pasini 42, SCHIO
Description
Palazzo Garbin was built in 1799 by architect Carlo Barrera on the estate owned by the noble Piovene family. Initially, the building was part of a single complex that included the main house, the park, now Piazza dello Statuto, and the wool mill owned by the Garbin family that no longer exists. The austere main façade looks onto Via Pasini with a great neoclassic portal and two secondary entrances. The present façade of the Town Hall, once the rear side of the palace, presents a central loggia and simple decorations, the result of the latest renovation carried out in 1996 with the aim of renewing the original coloring. Inside, we find a beautiful 19th century wrought iron staircase that leads to the various floors, now occupied by a various public offices. The Garbin factory was purchased in 1872 by wool millers "Lanificio Rossi", who some years later moved the mill along the Roggia, in the courtyard behind the school in via Maroni. The structure was articulated on four factory blocks and remained so until 1910, when the opening of Via Battaglion Val Leogra required for the eastern wing to be demolished. The garden, though progressively impoverished, was kept in these conditions until the 1950's, when it was paved over and turned into a public square. The palace became the new Town Hall on May 22, 1914 with the public opening of the Portego dei Garbin, to allow access from Via Pasini to the garden and to Via Nova, currently via Battaglion Val Leogra.
In memory of the Garbin garden, a majestic Lebanese cedar tree of the 1880s was kept but eventually had to be cut down in 2006 due to a disease that was killing it.