Churches and worship places
Chiesa di San Francesco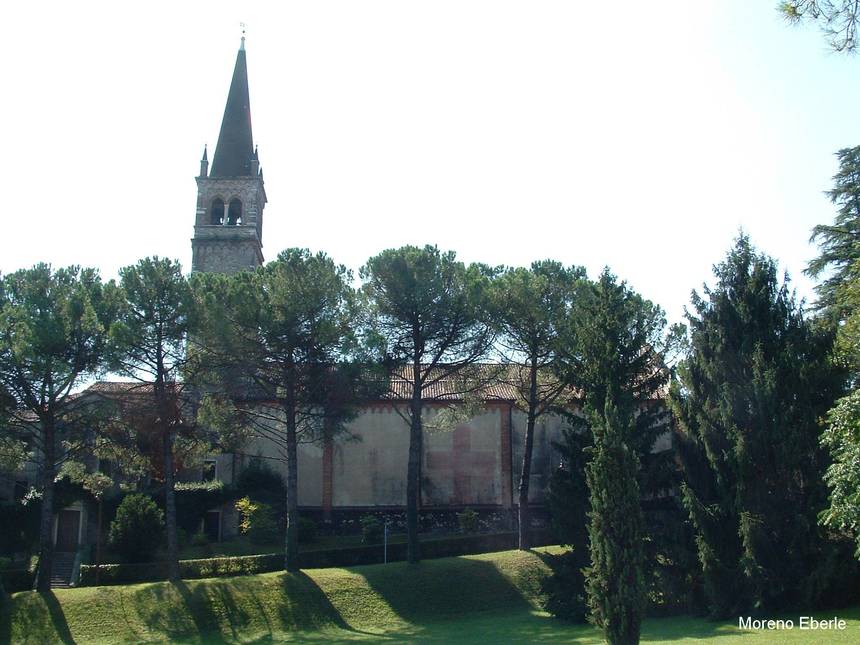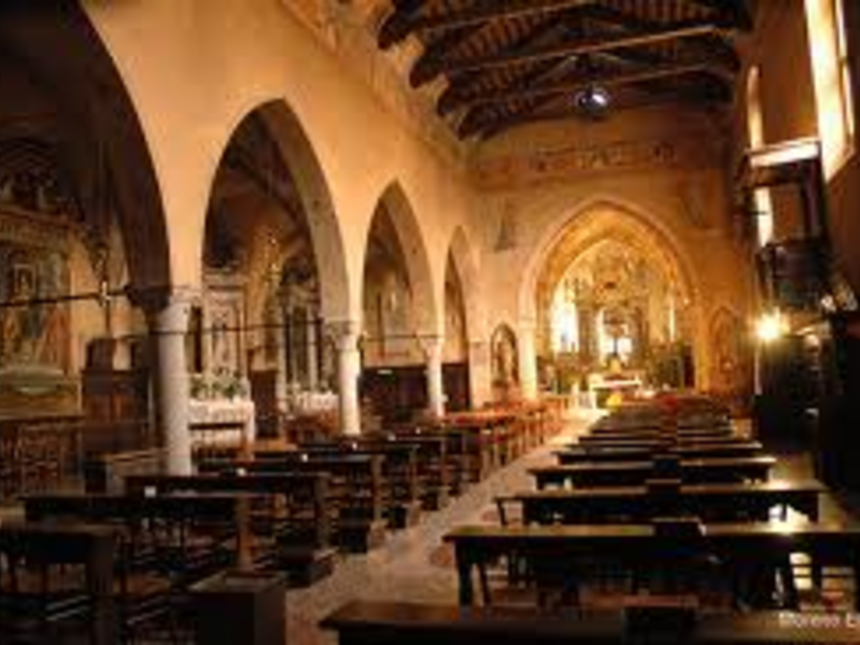 NATALE 2023
Apertura con Visita guidata gratuita
Chiesa di San Francesco
Event date
Start: 03 Dec 15:00
End at: 03 Dec 18:00
Via Baratto, Schio
Description
The Church of Saint Francis, with its elegant bell tower, is one of the city's oldest and most representative monuments. This edifice, together with the adjacent convent, was founded by Franciscan monks led by Friar Vincenzo da Cori in 1424. After some initial disputes with the local clergy, the convent was finally established in 1436. Works for the extension of the original church began in 1438 and ended in 1442, when Alberto de la Nichixola celebrated its official dedication on July 16th. In 1480 Alessandro Pigafetta, a nobleman from Vicenza, ordered the construction of a chapel dedicated to the Virgin. A new period of constructions flourished during the 16th century when the lateral nave was added (documented in 1512), the bell tower bell was elevated, in 1522, and, above all, the vast decoration work. In 1810 the Franciscan convent was suppressed and turned into a public hospital. The conversion works transformed the original building of which it kept only the two cloisters. Its present appearance is the result of the restoration works carried out between the end of the 19th and the beginning of the 20thcenturies.
The temple's exterior presents the characteristic asymmetric façade (19th century), preceded by a cross-vault portico. Delicate cotto arches decorate the lateral wall (the Red Cross, visible here, indicated the hospital during the war). Inside is a central nave with a truss ceiling and a small nave. There are a number of important works in the church such as the wooden choir carved in 1504 by Bernardino de Rochis, and the 'The Mystic Marriage of St. Catherine' by Francesco Verla (1512), the panels under the truss ceilings, also by Verla (1520), the altarpiece on the main altar by Francesco Maffei, the Virgin between Saint John the Baptist and Saint Paul by Gian Francesco Zilio. Another very important work of art is the Wooden Crucifix of the 13th century.
The pavement hosts 24 earthly graves of members of the most important noble families of the city, with inscriptions and emblems.
Opening: : The church is open on Fridays and Saturdays from 14.30 to 18.00, thanks to the partership with Daisy's association, which has recently placed its seat in a location attached to the church.