Musica
A TOUR OF ITALIAN DAYS - PATTI SMITH
Teatro Civico
Via Pietro Maraschin 19, Schio
Date Start: 08 Dec 21:00
End at: 08 Dec 23:59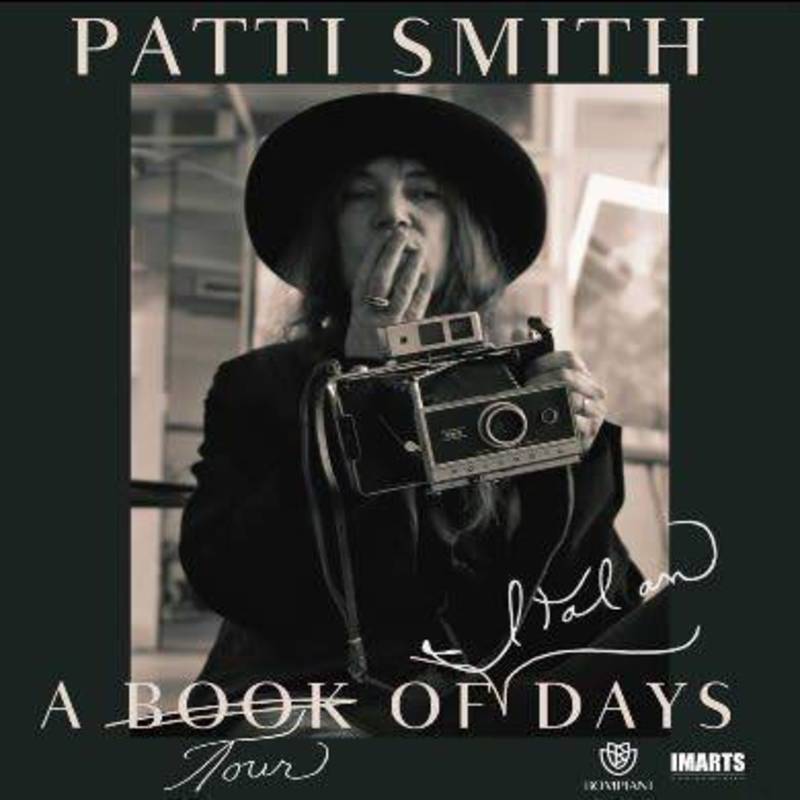 A TOUR OF ITALIAN DAYS - PATTI SMITH
Il tour vedrà musica e immagini affiancate in un unico e ammaliante dialogo tra canzoni e fotografie tratte dall'ultimo libro "A Book of Days".
Un'occasione speciale per ascoltare in veste inedita i brani iconici che hanno consacrato la figura ammaliante e istrionica della Sacerdotessa del Rock!

Patti Smith artista completa entrata di diritto tra i personaggi chiave della musica, letteratura e arte del ventesimo e ventunesimo secolo.
"A Tour of Italian Days" metterà in luce tutte le peculiarità del sofisticato songwriting di Patti Smith, asse portante delle esibizioni insieme all'accompagnamento minimale riproposto alla chitarra acustica e pianoforte, trasformando così le parole in puro suono e la sua voce in uno strumento.
ACQUISTA BIGLIETTI QUI